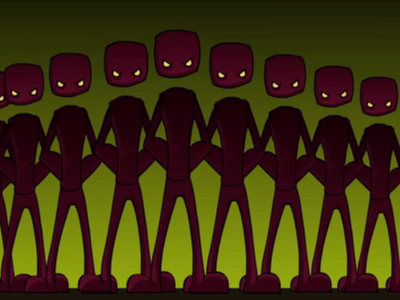 Background
The new society shared it's relationship to the common ancestor the old society having much higher power, and authority much-like their counter-part they have no orgin. So they're the children of the future with lots of money with ruthless attitudes. society altogether rearranges itself—its world view, its basic values, its social and political structures, its arts, its key institutions. Hoping in the next fifty years later a new world exists. In this society, knowledge is the primary resource for individuals and for the economy overall. Land, labor, and capital.
Refine
The purpose of the new society is to bring back an life old friend that was killed by the old society thousands of  years ago, it was believed that Oshirisu was dating one of the old society daughter. One of the member was infuriated, however in the legends they transformed into a vicious monster and attacked Oshirisu, killing him. They cut Oshirisu into pieces and distributed them throughout  the ground. A few of the new members set out to find the pieces of him and reassembling them. Once they completed this task, They transferred their QI energy into his body and resurrected him, in the sequel he killed all the members of new society just by absorbing all of them gaining tremendous power.
gallery
Soundtrack
Community content is available under
CC-BY-SA
unless otherwise noted.