This article, Taskmistress, is property of Truth™.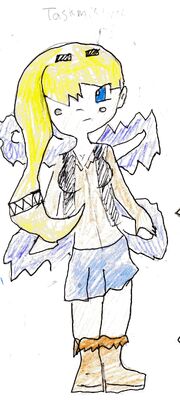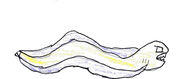 She is the new form of The Rainbow Serpent she is also called Nyan Serpent.
Personality
She is a serious Aid-De-Camp but can be aloof.She is one of the younest I.I.A directors ever.
Powers
Leviathan Physiology-She can turn into a Rainbow Serpent.
Rainbow Manipulation-She can control light and all the colors she wants.
Energy Manipulation-She controls all forms of energy.even quantum.
Phobia-Initiated Ability Generation-She trains recruits by using their fear.
Neuro-Electric-She uses electrical currents in nerves to make electricity that is extremely powerful and can use it when ever she wants.
Ärmè-Artimis is her ärmè.
Meassurements:Ht:180cm Hips:56cm waist:58cm and BUST:89cm
Weakness
Most of her powers doesn't work on the battlefield.
She's afraid of swimming.
She wins every sparing match she has but can't beat Avery
Community content is available under
CC-BY-SA
unless otherwise noted.