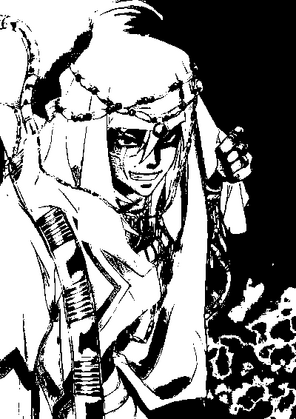 History
In the begining, there was the all mighty gods and goddess who ruled over egypt. The first son that was born to the first pharoh was Oshirisu at the age 5, he started to learn magic early learning how to control on a sub-level atomic. His mother even showed him how to bring the dead back to life, and to reanimate corpse; however, Setto (age 9) was always jealous of Oshirisu, because he did not command the respect of those on earth or those in the netherworld.                                                                                   
Full name: Oshirisu Donī

Appereance: Ninjutsu: movie 5 The Story of Oshirisu (back story)
English Anime: Osiris
Age: Unknown
Family: Kanojo - Wife
Horus - brother
Anubis - brother
Setto - Step brother
Current powers:
New Powers resurrected:
Control Negation  via spell of Maindokontorōru
Omni-Negation  via spell of Majikku
Analogoust: Bujinkan ninjutsu
Different (timeline)
Community content is available under
CC-BY-SA
unless otherwise noted.