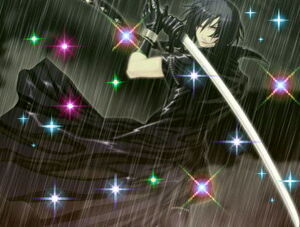 This article, Mangekyō, is property of Truth™.
He is so cool.
Personality
He is an multi-talented human/Yokai hybrid his an master at the medical arts.He is known as an womanizer in Mu and is really nice and loyal but he has an saditic side to him he tries to surpress when in his true form.
Powers
Automatically Enhanced Ability Acquisition-
Weakness
The sun and warm soda
Trivia
His name means well..you'll see
Community content is available under
CC-BY-SA
unless otherwise noted.